Enhancing Cognition in New Providence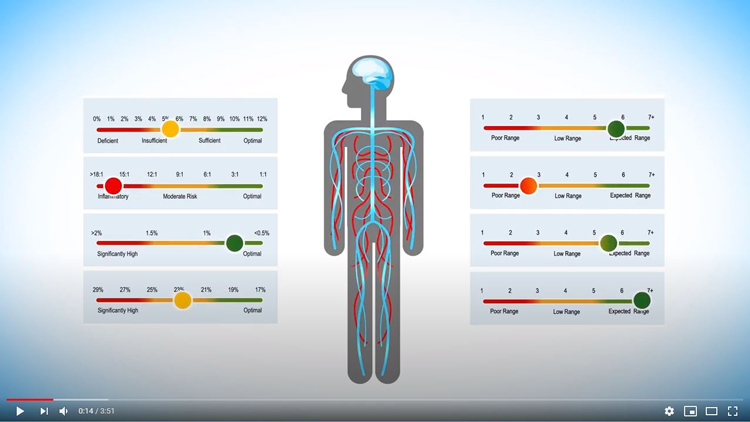 If you're looking to enhance your cognitive function or prevent Alzheimer's disease or cognitive decline we can help. Optimal cognitive ability in New Providence is founded in proper cellular integrity and function. In fact good health in is predicated by robust function at a cellular level.
---
Cognitive Function in New Providence
At BodyPure Wellness we assess key cellular markers and utilize standardized cognitive function testing to gauge your current state and track your improvement.
BRAINSPAN at Body Pure Wellness
Measure. Track. Improve.
Reduce the Risk of Stroke
Reduce the Effects of TBI/Concussion
Reduce Pain and Inflammation
Lower Risk of Cognitive Decline and Dementia, Anti-aging
Improve Heart Health
Improve Metabolism Reduce Risk of Diabetes
Improve Attention, Memory, and Behavior
---
How Brainspan works
Valid, Precise, and Actionable are the hallmarks of our Brainspan report. The neuro-health assessment is simple yet thorough.
It is generated from two brief steps, activated from a small kit:
A patient performed finger stick, providing a few droplets of blood on a card.
A brief web-based cognitive function assessment on a touch screen device.
Within two to three days of processing, an electronic report is available that eloquently illustrates the status and relationships between nutrition, inflammation, and brain function. This specific information, helps you avoid being in the dark when it comes to the quality and quantity of specific dietary nutrients that you need.
The results of the cognitive function assessment are designed to include areas of attention, processing speed, and memory. This is linked back to the nutritional testing and specific lifestyle recommendations.
A wellness summary is also provided so you can easily understand what your results really mean for you today and for your future if you don't take steps to improve.
Testing occurs at baseline, three months, six months, and then annually, ensuring the scores move and remain in the green or optimal zone.
The green zone represents the highest level of both the nervous system and cellular nutritional health. Providing lower levels of inflammation and improved resilience to chronic disease is pain and injury
Tracking and keeping scores and the green, year to year, will improve total mind-body health and actually change the trajectory of cognitive declined over time, promoting a healthy resilient life across your entire brain span and this translates to an overall healthier of lifespan.
Lowering total body inflammation and optimizing brain function is essential for optimal health. and now with clinically valid metrics from Brainspan this can be achieved with precision.
Brainspan: Measure. Track. Optimize!
OFFICE HOURS
---
Monday
7:00am - 12:00pm
3:30pm - 6:30pm
---
Tuesday
Closed
---
Wednesday
7:00am - 12:00pm
3:30pm - 6:30pm
---
Thursday
7:00am - 12:00pm
3:30pm - 6:30pm
---
Friday
Closed
---
Saturday
Closed
Extended Office Hours Available