Our center was born out of the knowledge and expertise gained over the last 2 decades of private practice and continued learning. As you read on you will learn that combined, we have over 30-years of experience in assessing and helping those affected with health conditions.
Dr. Orlando has continued to refine his expertise by undergoing advanced study in neurology, functional medicine, neuro-developmental disorders, sports injuries and fitness training. Over the last decade, he has helped children and adults suffering from various health-related issues including chronic pain, metabolic disorders, neuro-developmental, emotional, social, cognitive and academic challenges.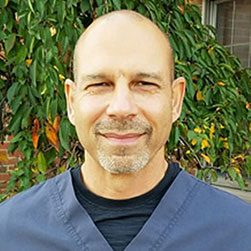 Chiropractor
Michael Orlando D.C., D.A.C.A.N., C.C.S.P., C.P.T.
Dr. Orlando was born and raised in Queens, N.Y., attended Christ The King H.S. and graduated class of 1982. He then attended St. John's University Pharmacy Program where he received Academic Honors. Later he attended New York Chiropractic College and graduated with honors in 1988.
Dr. Orlando entered private practice in Glendale, N.Y. in 1989 and later received a post-graduate degree in sports injuries in 1990
He went on and completed his Post-Doctoral Degree in Neurology in 1993 and his practice understandably became increasingly focused on neurological conditions. It was not long after that Dr. Orlando became interested in helping children and those with neuro-developmental disorders. It was at this point that he and his colleagues started a journey that lead to the formation of a nation-wide program to help these children.
Dr. Orlando has since relocated residence to New Providence is proud to be a member of this charming community.
"My mission is to support those in need with compassionate holistic care that is all natural and based in sound scientific research. I am incredibly fortunate that I can call my work at BodyPure Wellness, my life's passion."
Nutritionist
Debra Miccolis HHC, RYT
At Body Pure our vision is to provide a full palate of health and nutritional services to our present and future patients combining a holistic and scientific approach to total wellness. Total wellness does not come in a one-size fits all pill.
We offer custom tailored, comprehensive, life changing plans to those who are looking to achieve total wellness through proper nutrition, supplementation and movement.
You will always receive the compassionate attention you deserve as one of our clients. Since your nutritional imbalances and toxic load are specific to you, your environment and genetic makeup, you will take part in a thorough, one on one evaluation of your health. Our resultant recommendations will be uniquely targeted to support your needs and that of your family, if desired.
Debbie is a Certified Holistic Health Counselor (HHC) and an E-RYT Vinyasa Yoga Instructor. Her journey to Body Pure began over a decade ago after facing some health challenges of her own. Determined to find the causes for her ill health, rather than masking her symptoms with pharmaceuticals, she began studying and researching the world of nutrition and was fascinated by what she had learned. Debbie has gained the passion to teach individuals how amazing the human body is and how we all have the ability to create balance and total wellness through proper nutrition, supplementation and movement.
"My mission is to empower men and women to take control of their health and enjoy the aging process every step of the way, feeling strong, vibrant and beautiful well into their 80's and 90's."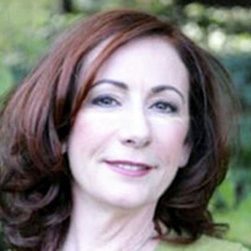 Massage Therapist
Diane Rose
Diane is a certified/licensed massage therapist who utilizes kinesiology, reflexology and shiatsu to promote mind and body balance. Trained at the International School of Kinesiology and Shiatsu, she has been a voice in intuitive awareness and healing for the past 25 years. Diane's practice merges consciousness and spirituality with a strong focus on allowing healing to occur where imbalances have been created.
Diane has worked with and has ongoing affiliations with St. Joseph's Children Hospital, Wellness Consultants Health Fairs and Wisdon Empowerment group for Women. She has also worked and studied along side Dr. Albrecht Heyer PhD., D.Sc, Jaganath Carrera M.Ac and Margabandhu Martarano at the Integral Yoga Institute.
OFFICE HOURS
---
Monday
7:00am - 12:00pm
3:30pm - 6:30pm
---
Tuesday
7:00am - 12:00pm
---
Wednesday
7:00am - 12:00pm
3:30pm - 6:30pm
---
Thursday
7:00am - 12:00pm
3:30pm - 6:30pm
---
Friday
Closed
---
Saturday
Closed
Extended Office Hours Available